CASE STUDIES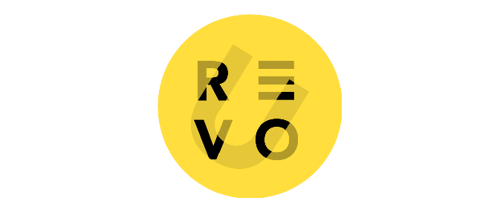 COMPANY SIZE
60 - 70 employees
Takeaways
A platform that provides a single dashboard to track and manage the company's payments on marketing and advertising.

A platform to help roll out employee benefits that allowed the management to track all their expenses.
The Challenges
RevoU is an online education platform headquartered in Indonesia that envisions helping individuals start a career in tech through various programs like digital marketing, business development, data analytics, advanced SEO, and social media. Learners at RevoU are allowed to be trained in their field of excellence to prepare for the most in-demand tech jobs in Indonesia.
Offering 100 percent online education, RevoU taps the expertise of industry professionals to teach critical skills and real-life projects so learners can benefit from a revolutionary digital learning process.
Pain Point: Difficulty in processing manual payments and tracking employee allowance
The online world has made it possible for anyone to access information and services in minutes. However, digital companies like RevoU, initially found it difficult to pay suppliers and employees, especially when payments are done manually through bank transfers, and payment receipts should be kept and consolidated from different employees who may have incurred the expense
"We used to spend time checking if the payments for our advertising costs and employee allowance were already made and we manually needed to submit proofs of bank transfers which is time-consuming and taxing for everyone", Finance Executive, Winda, mentioned.
As RevoU gradually grew its professional manpower, the entire business process became even more challenging when the management needed to make payments for their employees' benefits, too.
"The struggle of tracking and reconciling payments became a little more critical when we considered how employee benefits are paid out by the company. We needed to manually check for employee payment details each month and make sure that the money reached the right account."
RevoU also pointed out how inefficient the entire payment process was, considering how payments are made to different banks in different locations. The expense for employee allowance also included payments for books and e-books, online courses, mental health support, and any other thing that will be useful for self-improvement.
"Some employees receive the benefits and reimbursements earlier than others and there were times when we paid more and even less because there was no seamless way of evaluating the exact payment amount."
RevoU started to realize the need for a payment platform that can be integrated into their accounting software and that allows for automating payments and tracking them.
"We were on the hunt for an online tool or a platform that could ease the payment process of digital companies like us, whose assets and vendors are remotely located in different parts of the world."
As a digital company, RevoU knows there is one payment platform out there that could help them achieve their goal of unifying payments and making it easy for them to manage their expenses. Without hesitations, RevoU considered Spenmo's digital payment solutions
RevoU onboarded Spenmo for the following reasons:
The need to make timely payments for suppliers, employees, and other vendors that they do business with locally and remotely.

To have a payment solution that will eliminate manual employee reimbursements

To record, track and manage all their expenses and have them accessible in a single dashboard for efficient evaluation and review.
The Solutions
Smart Cards to track and manage company spend, employee reimbursements, and rewards.
Spenmo's corporate cards can be preloaded with the discretion of the management to set the spending limit for each employee. RevoU need not worry about paying more or less than the exact reimbursement amount because a predefined budget is already set in the card for spending.
Thus, marketing spends like advertising can be done automatically by an employee without the need to seek approval for a budget and wait for the reimbursement to be credited to their accounts.
"Spenmo undoubtedly did the job for us. We are using Spenmo corporate cards for our Learning/Self Development Monthly Allowance. Each employee will have a virtual card specific for this benefit and we will pre-load their wallet at the same amount each month. We set a monthly limit that the employee can spend on."
Instant and Accurate Payment Process
RevoU now treads the road to expanding its online education services. The growth can lead to a need for having a payment automation system that could handle more vendors, more employees, and higher monthly spending.
RevoU's digital business processes naturally call for an efficient digital solution that will help them save time, reduce errors and automate real-time mass payouts for expense claims.
Objective Met
With Spenmo, RevoU's payment processes were no longer a challenging accounting task. The company is even able to provide employees with the convenience of having preloaded Spenmo cards without spending their own money and waiting tirelessly for reimbursements.
Spenmo cards resolved RevoU's long-time agony of budgeting, paying, and tracking their spending.
CASE STUDY

Counto
"With Spenmo, we've reduced the number of payment apps we use from 10+ to just one. Now, we can process multiple invoice payments from our clients' local and international vendors at the cheapest rates."
-Ishi, Managing Partner
READ MORE
LATEST NEWS

Spenmo Welcomes Kevin Fitzgerald as Chief Revenue Officer
We're proud to announce that Spenmo just appointed Kevin Fitzgerald as our first Chief Revenue Officer to strengthen our leadership team.
FEATURED BLOG

Accrual Accounting Method, Explained
Learn about accrual accounting methods, and how they apply to your business. Discover more by visiting us now.