All your payables in one dashboard
Spenmo is an all-in-one software that consolidates corporate cards, multi-currency dashboards, automated bill pay, and employee expense claims into one sleek interface.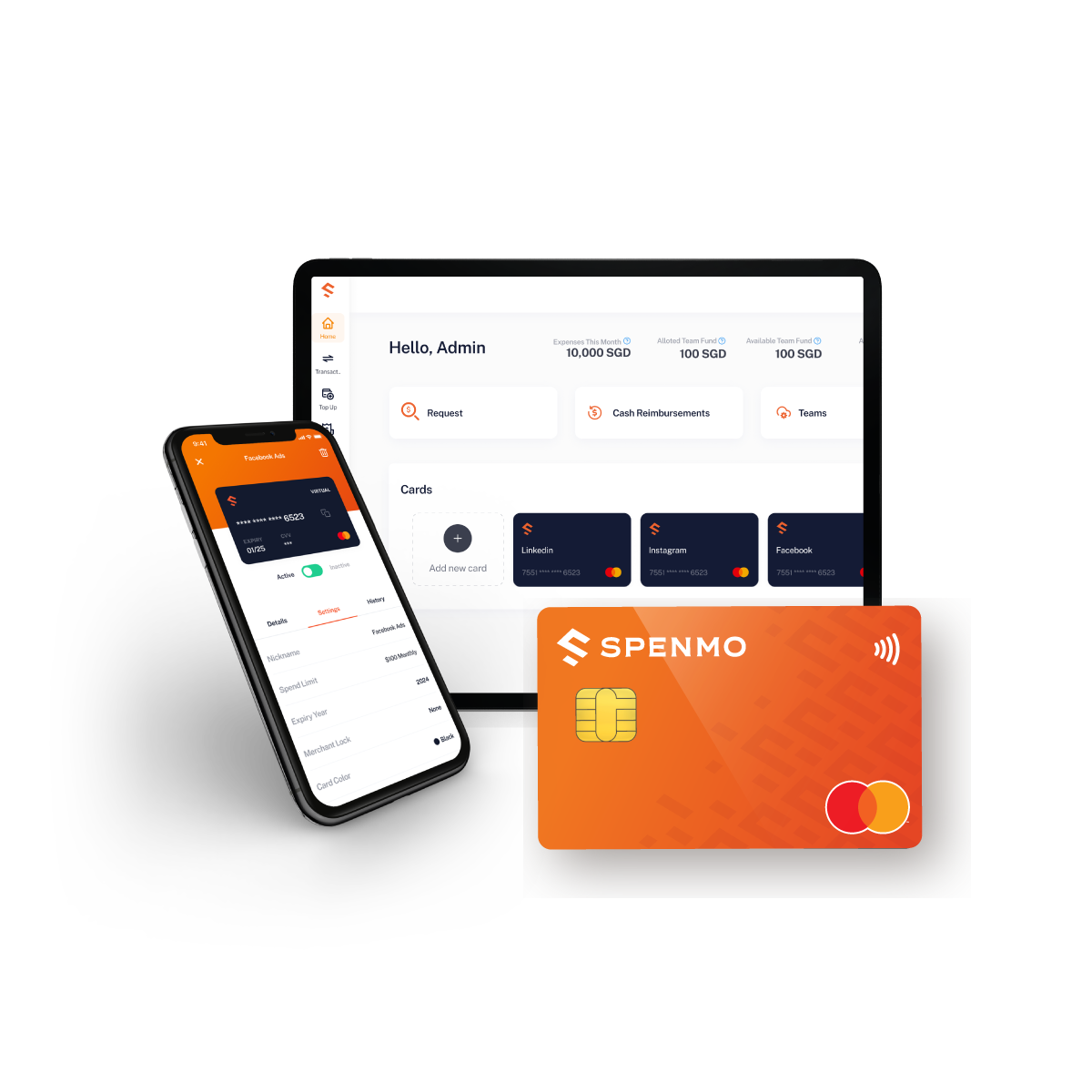 Corporate and Virtual Cards
Issue your employees unlimited physical and virtual cards for secure local and international payments.
Bills Payment
Reduce the time it takes to make your payments by 90% in 2 steps.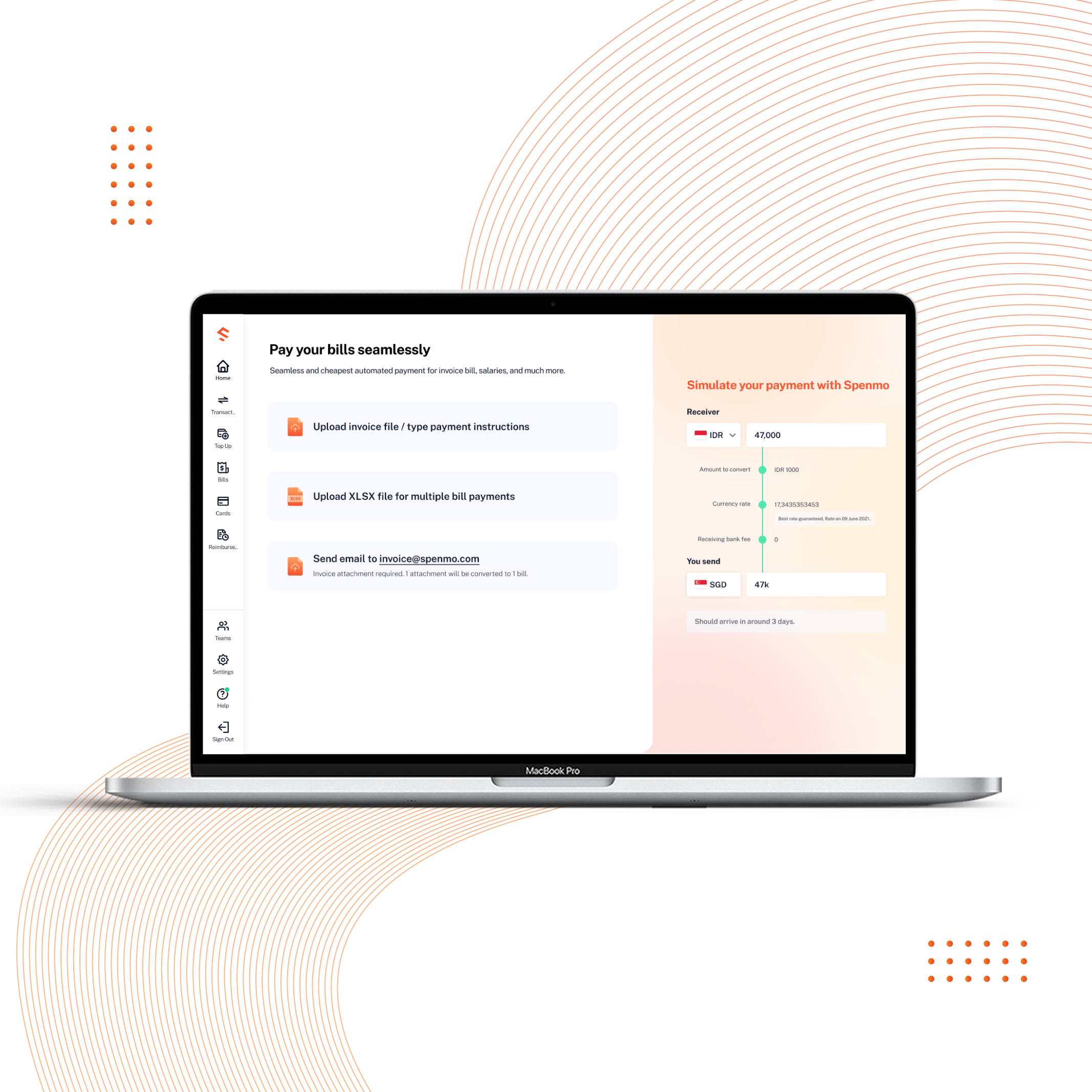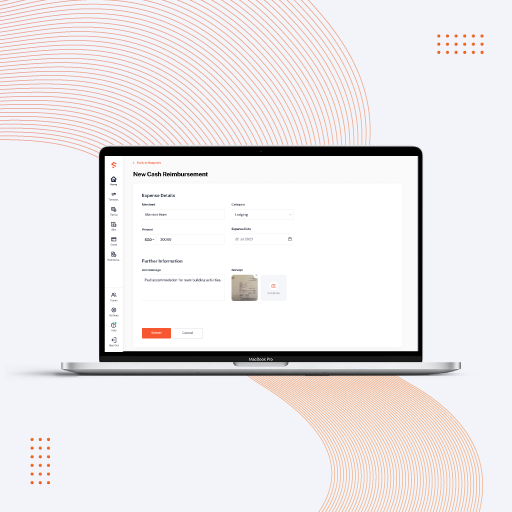 Employee Reimbursement
Take advantage of Spenmo's platform for seamless employee expense claims, which allows you to reimburse claims in 3 easy steps.
Accounting Reconciliation
Spenmo syncs with your existing accounting systems such as Xero Advanced Integration, Jurnal and more.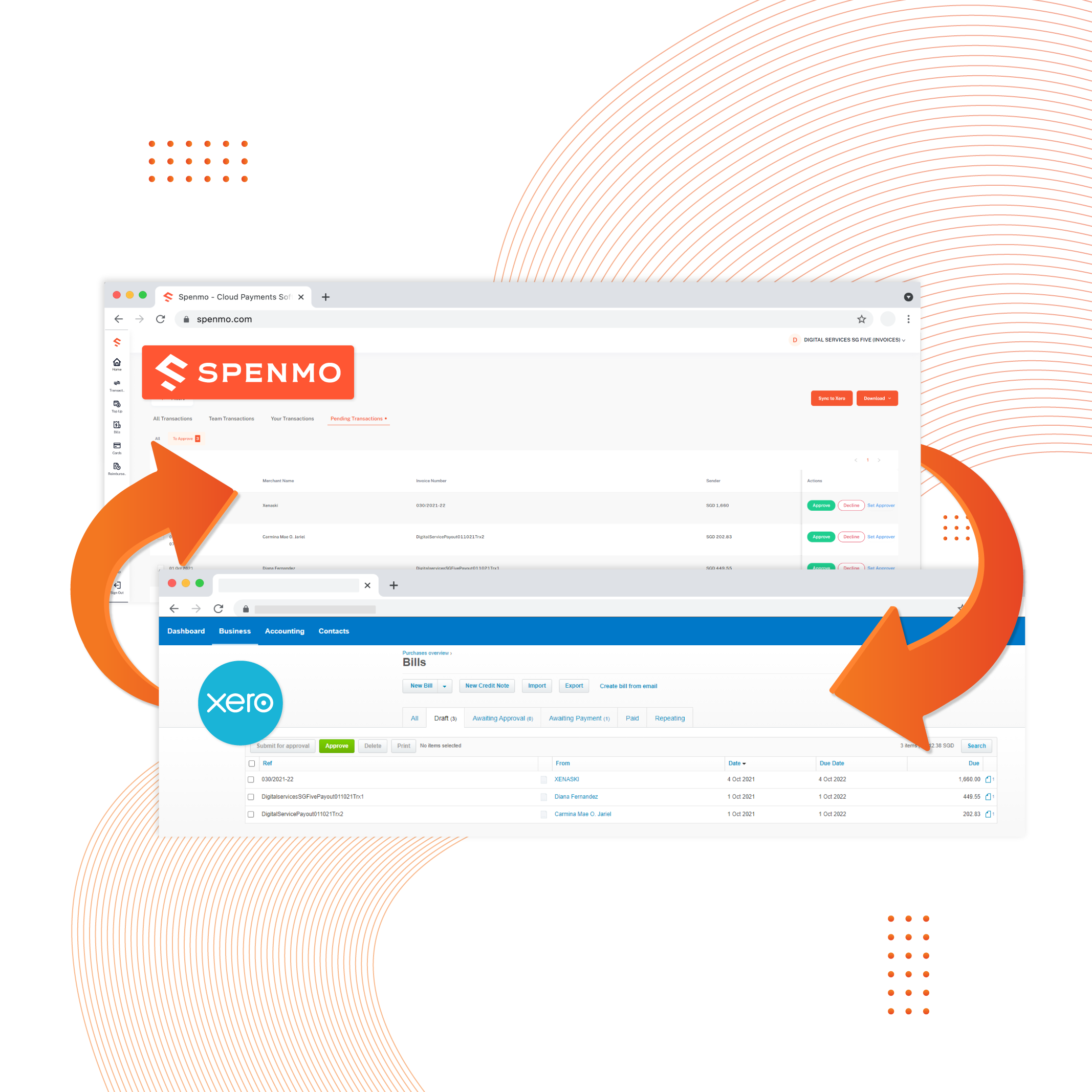 "Spenmo offers great visibility to the spending of each team members within the organization especially when remote and hybrid working becomes more prevalent"
"Be it a cash payment or tapping the card, everything is visible on the dashboard. Spenmo has made subscription and procurement payments equally easy"
"Spenmo has made paying our marketplace sellers a breeze. It is as easy as sending an email and they take care of the rest. We save time and money to focus on other things."
"Tracking subscriptions and marketing spends had never been more convenient. Spenmo gives you visibility and control over your company expenses at your fingertips."
LATEST NEWS

Spend Management Software, Spenmo, Appoints Jo-Ann Chung as New CPO
Spenmo announces Jo-Ann Chung's recent appointment as the company's Chief Product Officer.
FEATURED BLOG

Accrual Accounting Method, Explained
Learn about accrual accounting methods, and how they apply to your business. Discover more by visiting us now.
What is Spenmo?
Many companies struggle to keep track of their expenses due to manual processes that only monitor expenditure post-spend
Lack of control and visibility leads to overspending, fraud and violation of regulations, not forgetting that these processes are time consuming and limit productivity
Spenmo is a spend management platform with corporate cards offering tailored solutions to help companies have control and visibility over their expenditure
Who can use Spenmo?
Anyone! Start-ups and SMEs are our main focus.
How can I create a Spenmo account?
To kickstart your journey with Spenmo, please click the BOOK A DEMO button and fill in the necessary details so our team can reach out to you.