Transfer Dalam Negeri Otomatis
Pembayaran melalui Spenmo dapat menghemat waktu hingga 80%.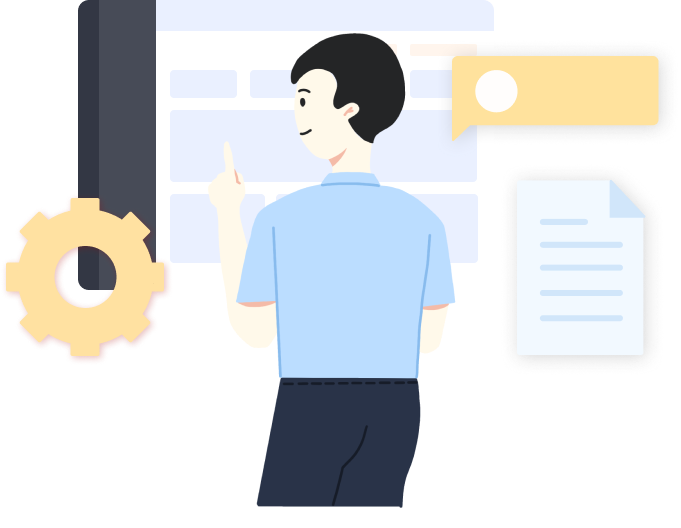 Kliring invoice semudah mengirim email.
Lacak status semua pembayaran dalam satu dashboard.
Proses yang otomatis dapat mengurangi kesalahan dalam proses pembayaran.
Masih Menginput Detail Bank Vendor Secara Manual?
Cukup teruskan pembayaran tagihan Anda ke Spenmo, baik itu 1 atau 1000 tagihan. Sistem kami akan memindai invoice dan melakukan pembayaran dengan cepat dan otomatis.

Ingin Tahu Apakah Pembayaran Anda Sudah Diterima Vendor?
Cek status pembayaran Anda dengan mudah di dashboard Spenmo.

Tingkatkan keamanan dengan 1 Langkah Sistem Persetujuan Invoice dari Spenmo
Saat diaktifkan, invoice yang dikirimkan akan diberikan kepada Admin untuk ditinjau. Admin dapat menyetujui, menolak transaksi, atau menugaskan kembali ke admin lain.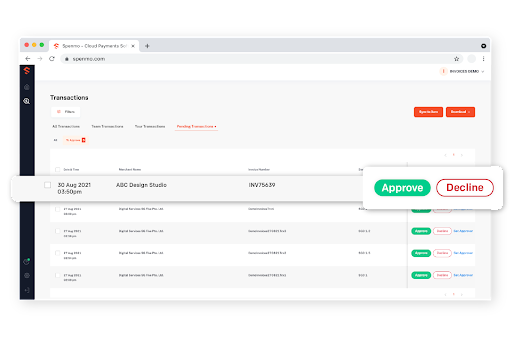 "Spenmo offers great visibility to the spending of each team members especially when remote working becomes more prevalent"
"Be it a cash payment or tapping the card, everything is visible on the dashboard. Spenmo has made subscription and procurement payments equally easy"
Spenmo has made paying our marketplace sellers a breeze. It is as easy as sending an email and they take care of the rest. We save time and money to focus on other things."
"Tracking subscriptions and marketing spends had never been more convenient. Spenmo gives you visibility and control over your company expenses at your fingertips."